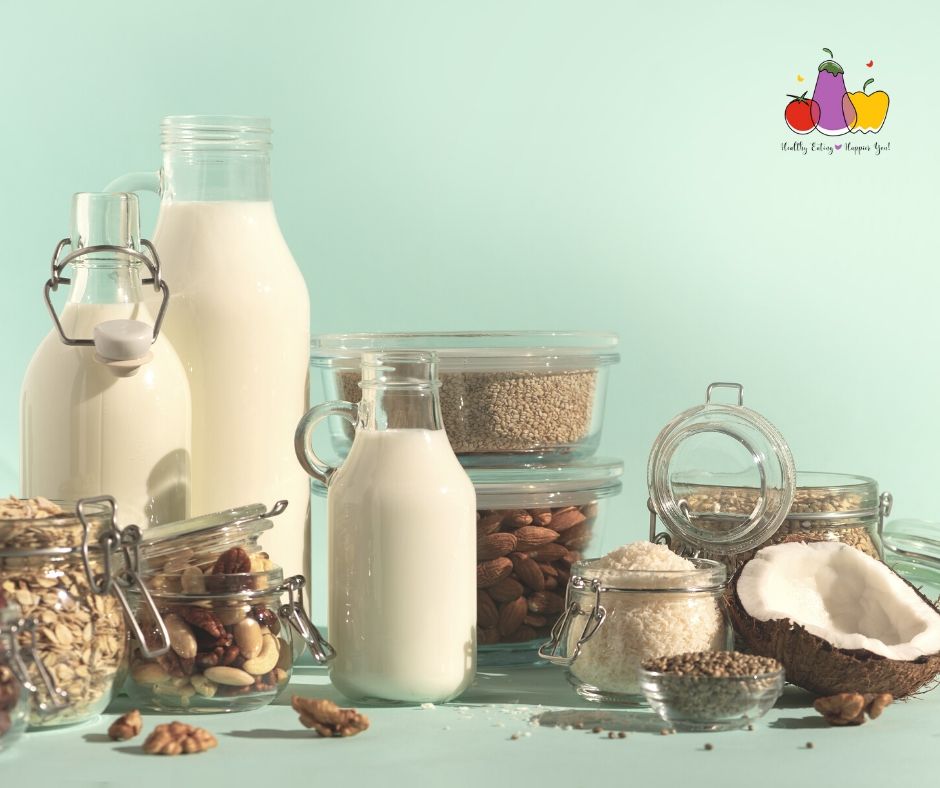 Are You Ready to Add Plant-Based Nutritional Smoothies to Your Healthy Eating Plan?
If so, you want to be sure you are making a smoothie that has all the important nutrients you need while adding more plant-based foods. For smoothies that pack a big nutritional punch, you want to look at the combination of fruits and veggies you are using.
Regarding fruits, blueberries and strawberries are always at the top of my list along with bananas. Spinach and celery are at the top of my veggie list; however, I thoroughly enjoy all vegetables and fruits.
Planning Tips: Frozen fruits reduce or eliminate the need to add ice to your smoothie, and they create an incredibly smooth texture.
We live out in the country, and I prefer to reduce my shopping trips to every other week. Since we eat a lot of fruit, I purchase four or five bunches of bananas at a time. I save two bunches to enjoy over the next few days, and I wash, peel and cut the remainder into one-inch chucks. Then I place then on a pan, flash freeze them and bag them up for smoothies. If you have the freezer space, this saves a great deal of time when you're making smoothies.
Options for Plant-Based Eating
There are many options available for plant-based eating. Start by deciding what you would like to change in your healthy eating lifestyle. This will help you choose a base for your smoothie. Considering that your nutrition will be coming mainly from plants, your options are:
If you want strict plant-based nutrition as a vegan, you do not want to consume any meat, fish or animal products such as dairy, eggs or honey.
If your lifestyle is vegetarian plant-based nutrition, you will consume eggs, milk, cheese and other products of animals but no meat or fish.
If your style is more flexitarian, your meals will consist of a large proportion of plant-base food. Plus, you can enjoy a small portion of eggs and dairy foods, and occasionally, add in some poultry, fish, seafood or meat.
Ready to Switch From Cow's Milk to a Plant-Based Alternative?
There are so many choices of milk substitutes now, and you can easily be on the wrong track if you purchase a plant-based milk alternative that is loaded with sugar. You want to find a substitute that is UNSWEETENED with ZERO ADDED SUGAR.
Some of the alternative milk substitutes on the market today are rice, almond, coconut, cashew, soy, flax, hemp, pea, oat, peanut and walnut. I've read about pea, peanut and walnut alternatives but have not seen them available in our area.
Read the labels and be keenly aware of what you are buying.
Check out the protein, sugar and saturated fat in each serving.
Be sure there is not a long list of ingredients, especially words you can't pronounce. Fewer ingredients is usually the best choice.
Be informed but don't get overwhelmed with label contents to the point that you give up.
The above suggestions will help you develop the habit of taking a closer look at labels. You can see from the wide selection of alternative milk products available, that it could be challenging. Keep it simple and choose one. After you're in the smoothie routine, you can always venture out and try different alternative products.
Is a plant-based alternative your only choice?
Heavens NO! You don't have to use dairy or a plant-based milk alternative. For many years, I just used water, and now organic orange juice has become my new favorite! Get creative and try different combinations.
Here's 3 Yummy Plant-Based Smoothie Ideas For You!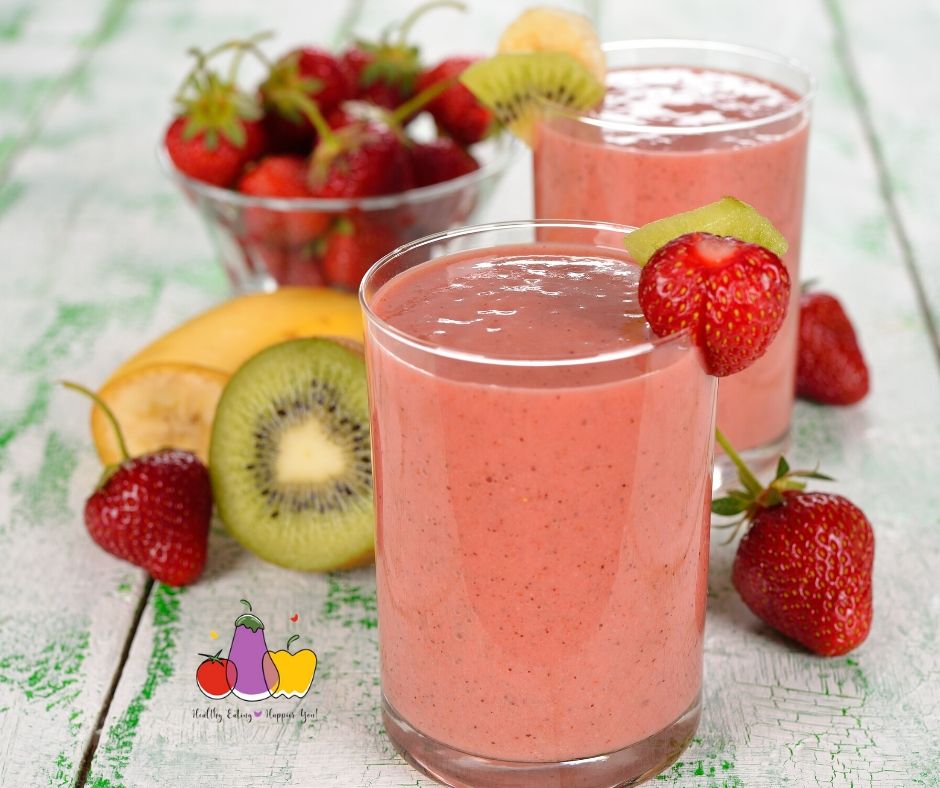 Berries, Kiwi and Banana Smoothie
Berries have enormous health benefits. They are high in antioxidants to keep free radicals at bay and are excellent for your brain. Plus, they have so many other health benefits! It would be to your advantage to consume them on a daily basis and adding these to your smoothies is a great way to start your day.
Consider adding other fruits such as kiwi to help regulate your blood sugar, ease digestive issues and lower stress levels.
Strawberries and frozen wild blueberries taste great with kiwi and banana. Just peel them and pop them into the blender along with your berries. Top it off with some organic orange juice and some purified water or ice. If you add in a frozen banana, you don't need to use ice.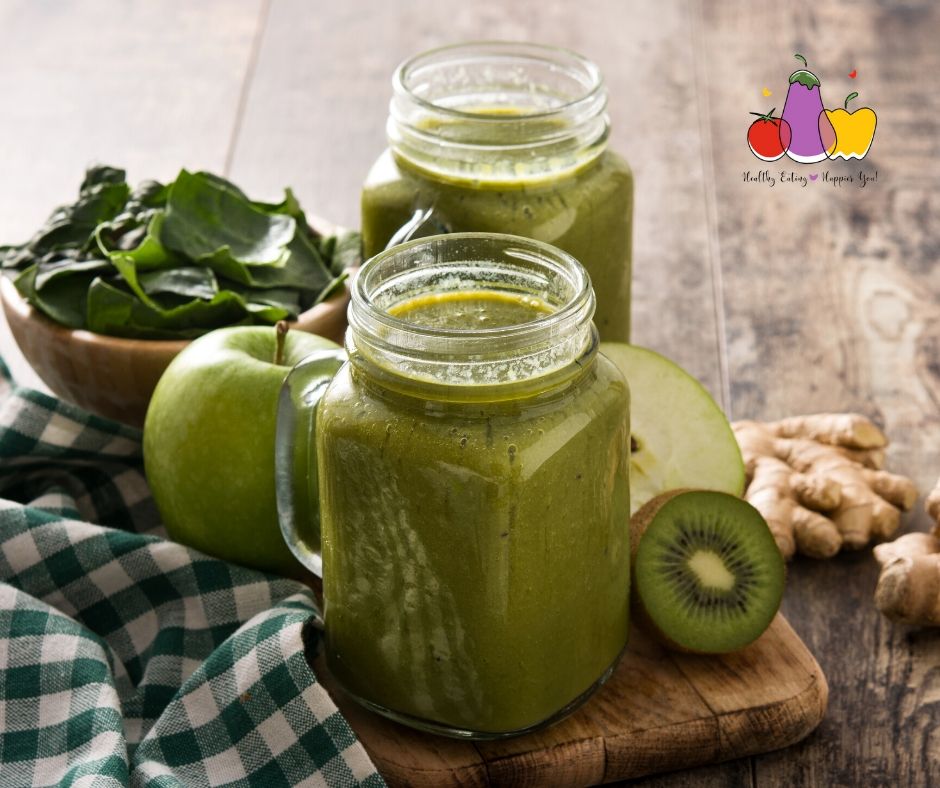 Green Smoothie + Spirulina Superfood
This smoothie has some additional ingredients to increase overall nutrition and protein. You will start with basic green smoothie ingredients like apples and spinach, then add other fruits for more nutrition.
You can also add in a little peeled ginger, hemp or pea protein and spirulina powder. For the base, coconut milk and almond milk both work great. If you add in a frozen banana, you don't need to use ice.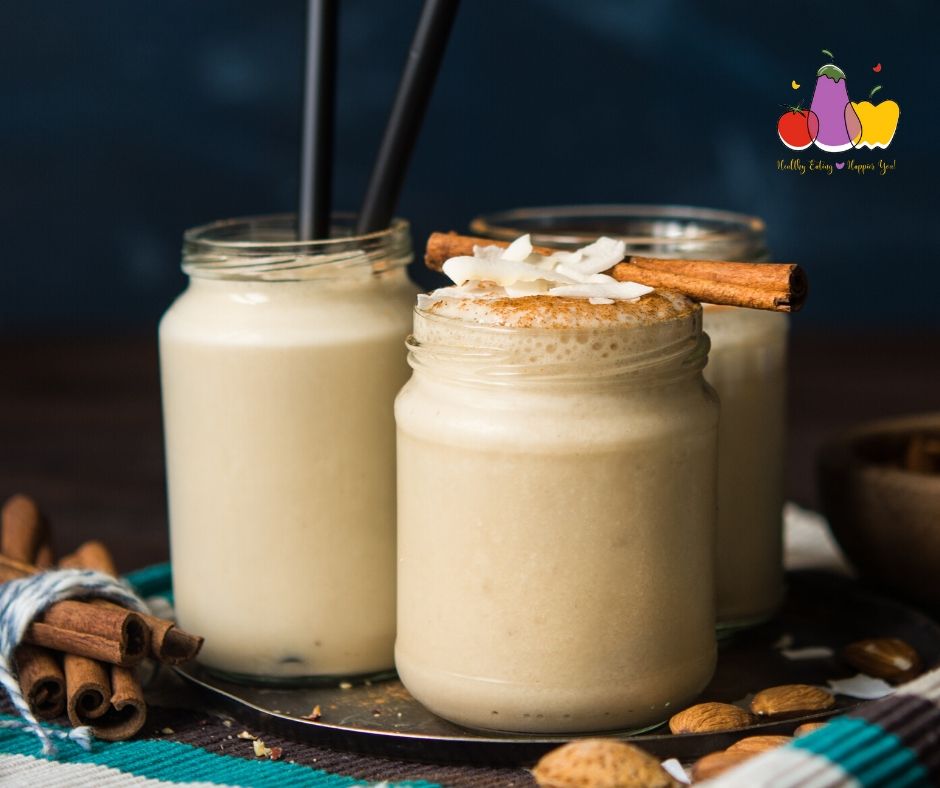 Nuts & Cinnamon Smoothie + Maca Superfood
Here's a smoothie that uses some interesting ingredients to not only be good for a plant-based diet but also add in some extra nutrients at the same time.
Plus, it will taste like you are eating a cinnamon cookie! You want to use almond butter and almond milk, plus some ground cinnamon, flax seed, dates, and vanilla extract.
Don't forget the maca powder which is a good source of B-complex vitamins and minerals like calcium, zinc and iron. Maca supports a healthy digestive system with it's high fiber content and helps stabilize blood sugar levels. This high powered superfood is a great way to boost the health benefits of your smoothie.
As you can see, there are many ways to optimize your nutrition with plant-based smoothies. You can go with different fruits, add in your choices of greens, superfood powders, nuts, and flax seeds.
Experiment to find a few combos that are most appealing to you, and have some fun creating and enjoying your favorite smoothies!
Have a delightful and healthy day!