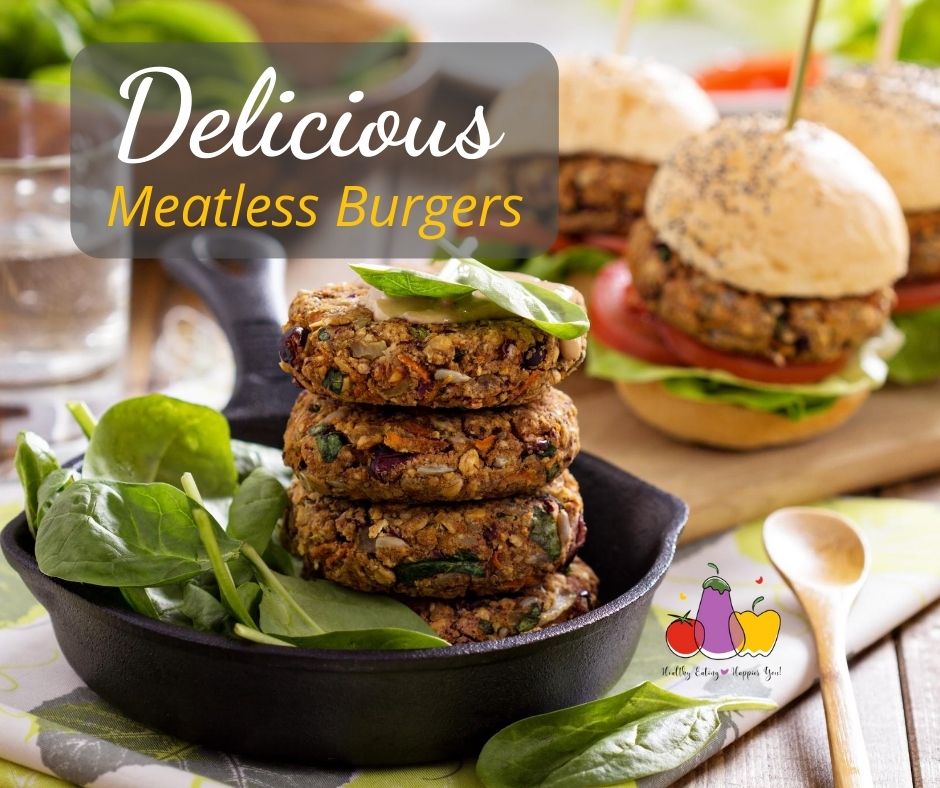 Imagine for a moment that you decide to go meatless every Monday to get a healthy jump start on your upcoming busy week!
You've most likely heard of Meatless Monday's, a public campaign launched in 2003 that emphasizes the benefits of going meat-free one day a week. Think of it as a way to get more veggies, fruits, beans, whole grains, nuts and seeds into your diet and boost your fiber intake. It's also a great opportunity to try plant-based recipes, discover new flavors and help our planet.
This simple habit can lower your risk of heart disease and stroke, prevent cancer, and help you slim down faster. Even though healthy eating doesn't exclude meat, plant-based protein is just as tasty and even better than animal protein.
Incredible Benefits to Meatless Meals
Going meatless one day a week is a positive step to a healthier YOU. This new healthy eating habit could cut your risk of heart disease by half, lower your cholesterol levels, and keep diabetes at bay.
Researchers also found significant associations between increased red meat consumption and increased deaths due to cardiovascular disease, respiratory disease, and neuro-degenerative disease.
Going meatless is good for your waistline, your budget, and the environment. Considering that a single pound of beef requires up to 2,500 gallons of water, going meatless can reduce your carbon footprint.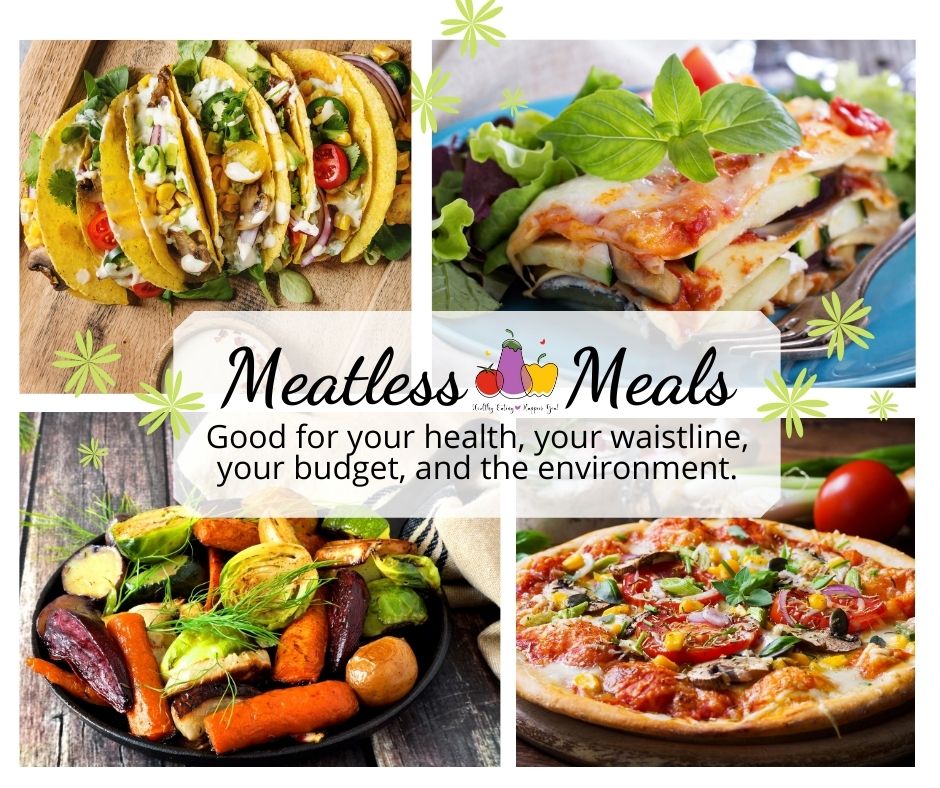 The important question now is… What to Eat in Place of Meat?
When you go meatless, you must replace the meat with nuts, seeds and beans, along with an increased amount of fruits and vegetables to provide a well-balanced meal plan on the days you go without meat. Also, the extra green veggies and citrus fruits will pack a big punch for your immune system.
If you try Meatless Mondays, you'll get a healthy kick start to the entire week. Later, you can do it twice or three times a week… or more! Studies show that if everyone would give up meat just for one day, the U.S. would prevent seven tons of ammonia emissions and three million tons of soil erosion. At the same time, it would save three million acres of land and 100 billion gallons of water.
Can you ditch the meat one day a week?
YES you can! What you eat matters… you matter! Your health is too important not to take this one small step to a healthier life and a healthier environment!
Just make a commitment to yourself, get your family to back you up and participate. See how creative you can get with going meatless, and you will be amazed at how incredible the meals will taste! Plan them out with some great recipes. STICK TO IT and EVERYONE WINS!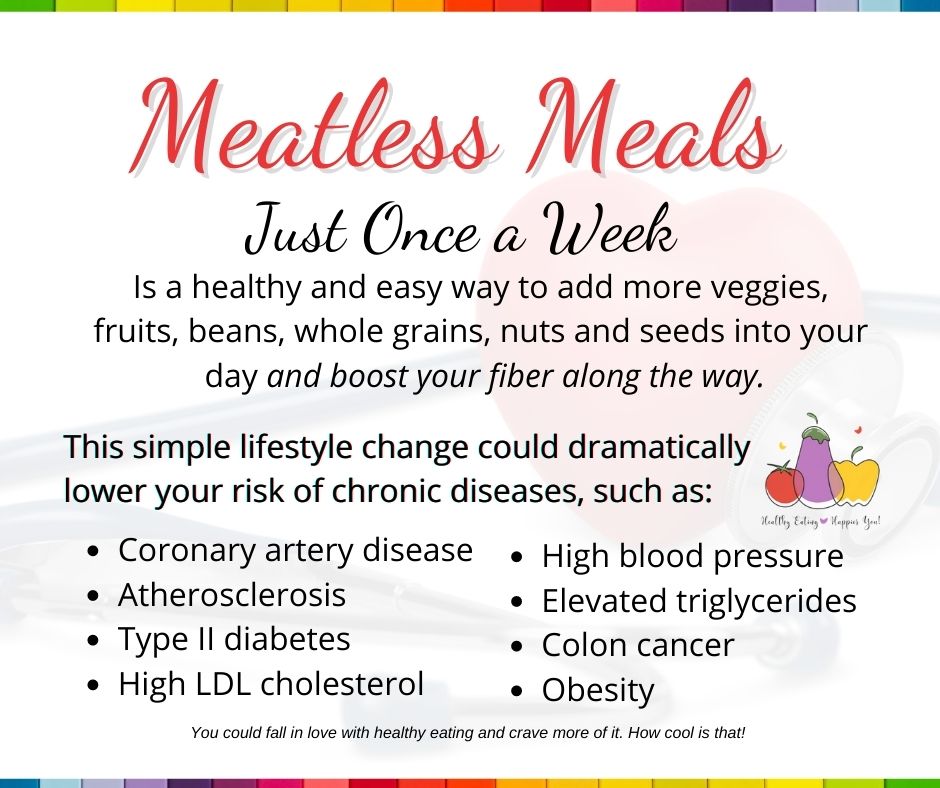 When you choose to eat healthier, the benefits you'll receive will add up significantly over time. Going meatless once a week (or more) can increase your lifespan, boost your nutrient intake and take a heavy load off your digestive system.
Besides the long digesting time for meat, which can take up to 72 hours, it can leave metabolic residues and toxins in your system. Over time, this affects your liver, kidneys, heart, and immune function. Toxic buildup contributes to obesity, impaired immunity, thyroid disease, adrenal fatigue, and inflammation. This should be reason enough to go meat-free for a minimum of once a week.
Fruits and vegetables, which are high in fiber, can move through your system in 24 hours or less. Plus, these high fiber foods help your digestive track to function more efficiently.
On the other hand, the quickest foods to digest are processed, sugary junk foods like candy bars. Your body tears through them in a matter of hours, quickly leaving you hungry again… opening the gates for weight gain and/or diabetes. These tempting foods can be a dangerous pathway to many chronic diseases, and they do not contribute any benefits to your overall health.
Is healthy eating a priority in your life? This easy habit of switching to meatless meals one day a week is a great beginning to changing your future.
What you Eat Matters!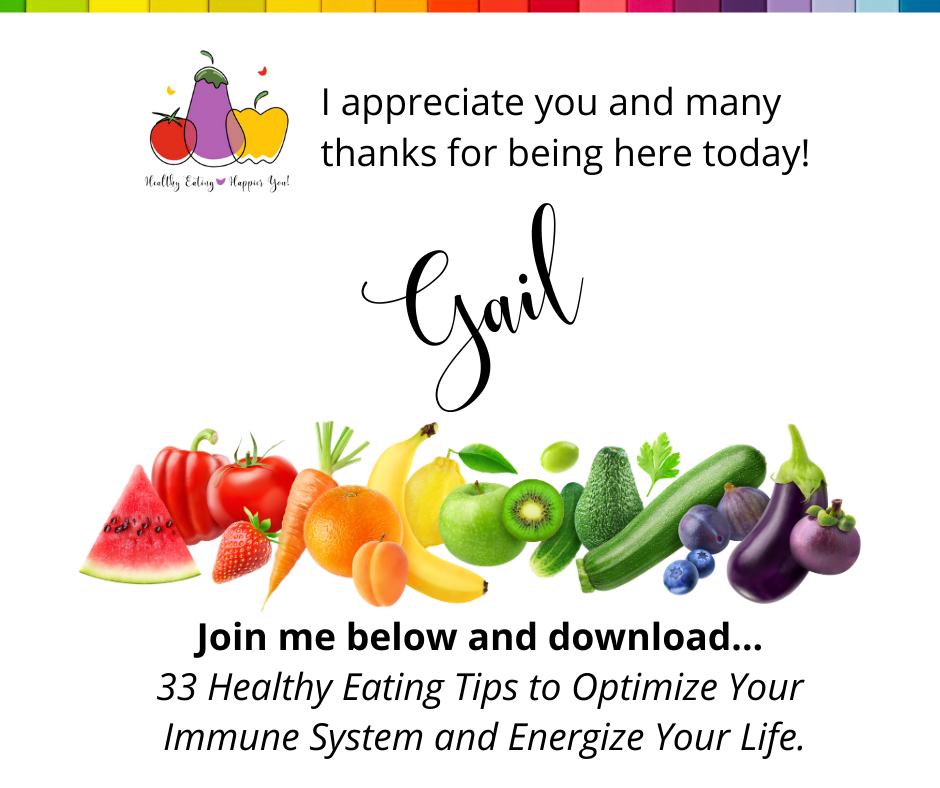 You Might Also Like….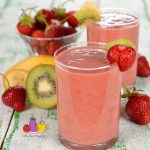 Are You Ready to Add Plant-Based Nutritional Smoothies to Your Healthy Eating Plan? If so, you want to be sure you are making a smoothie…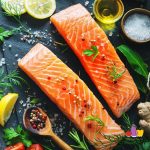 These 5 Healthy Fatty-Fish Are Super High In Nutrients
They are loaded with healthy fats, contain high levels of protein and are rich in various…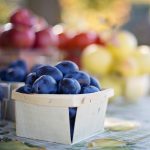 What Organic Really Means Would you be surprised if you typed the phrase "what does organic mean" into Google, or any other search engine, that…